We have provided medical coverage for hundreds of events. Here are some pictures of our crew in action!
Jump to:
Northeast Compressport Run 2015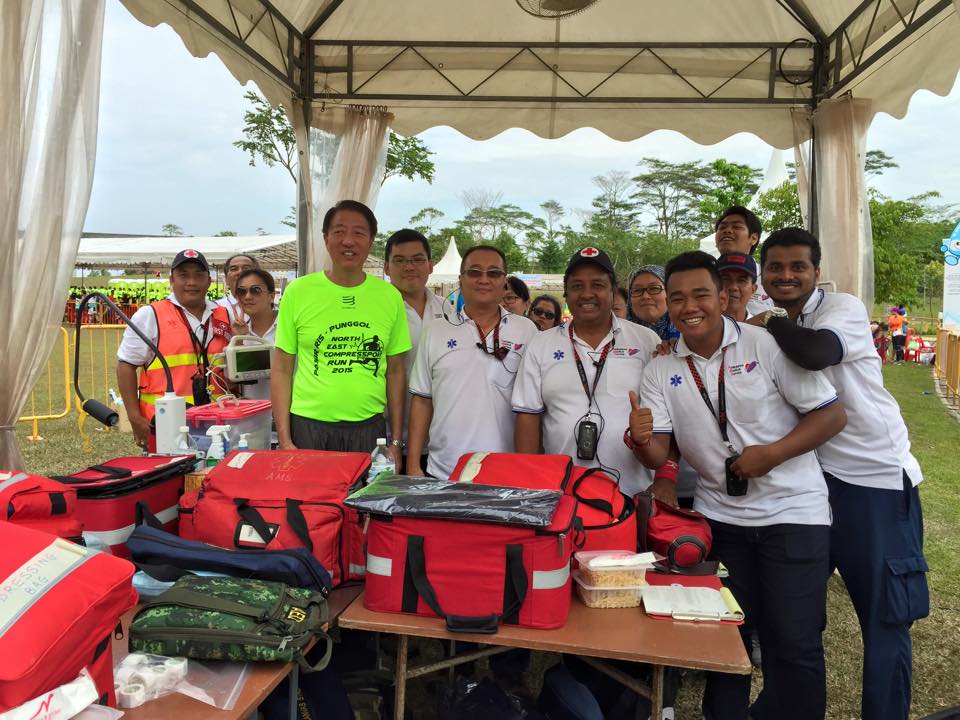 We welcome our prominent visitor, Mr Teo Chee Hean, to our humble First Aid Tent.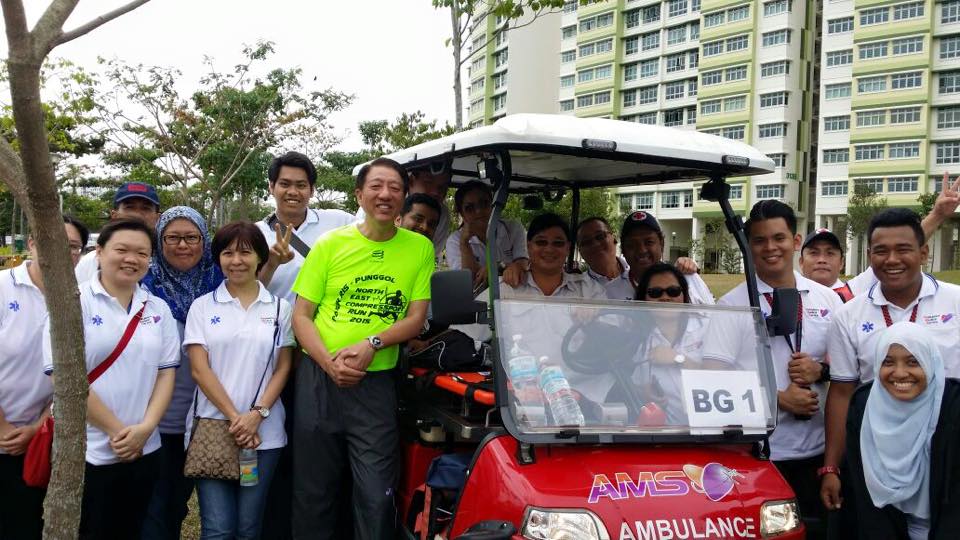 Check out the unlimited capacity of our buggy!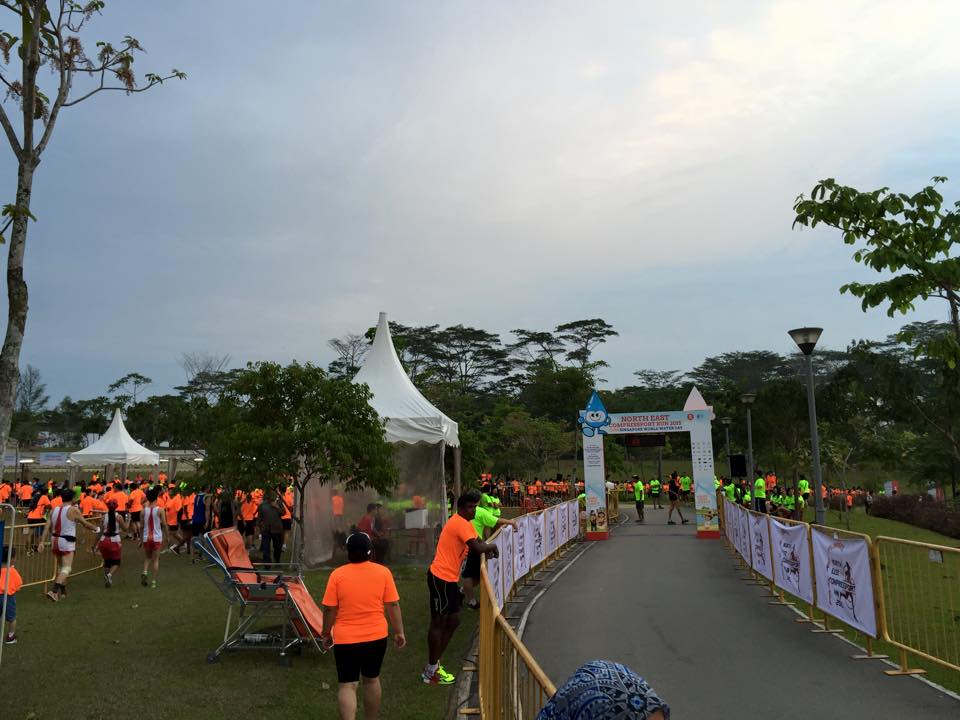 AMS will be with you, right up to the end!
Singapore Duathlon 2014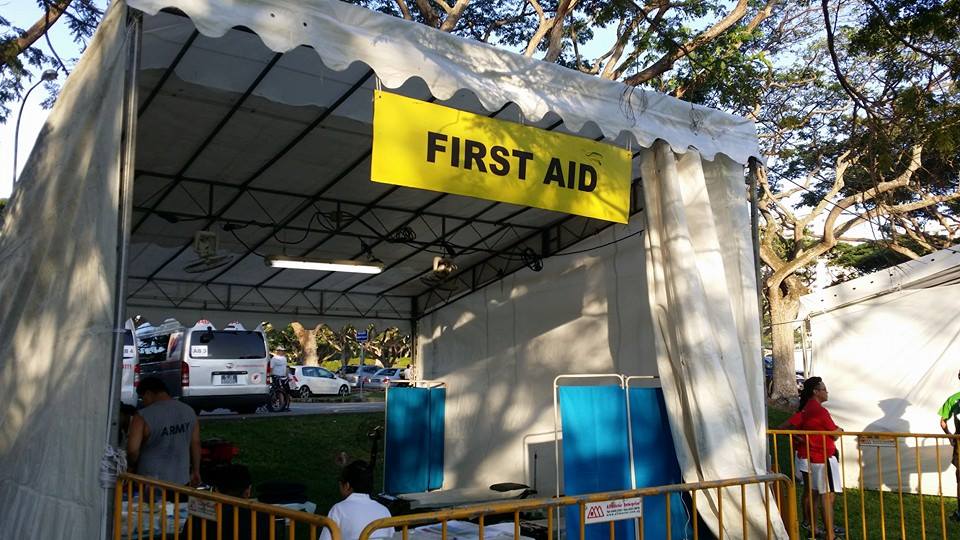 Our comfortable First Aid Tent has everything the weary athlete requires.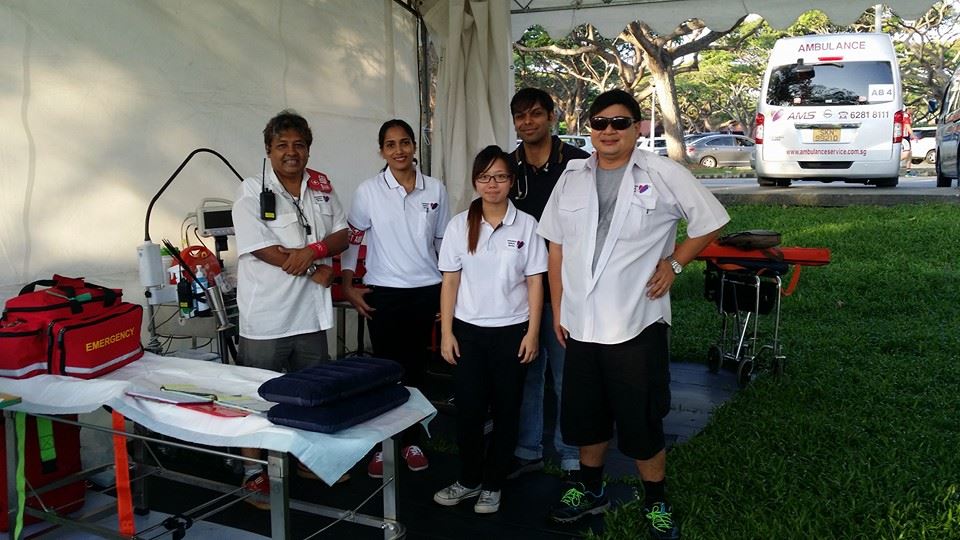 Can you see our portable workstation behind our medic? It is fully equipped to provide quick medical relief!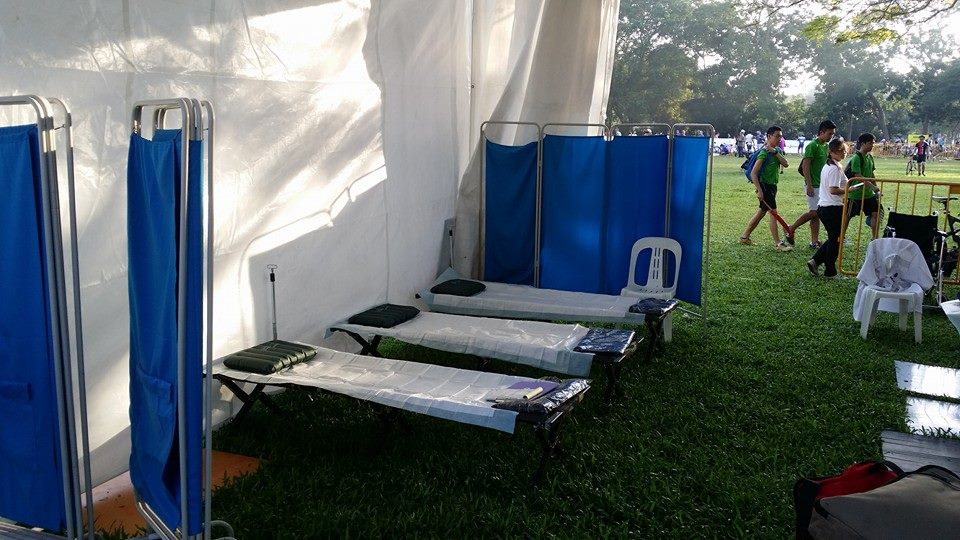 Our privacy screens are so multi-purpose, they can even shade the participants from the sun! Our safari beds are a fixture at most sports events. They are covered with fresh clean sheets and cushy inflatable pillows for the weary athletes to sink into. Come take a break!
Singapore Summer Youth Olympic Games 2010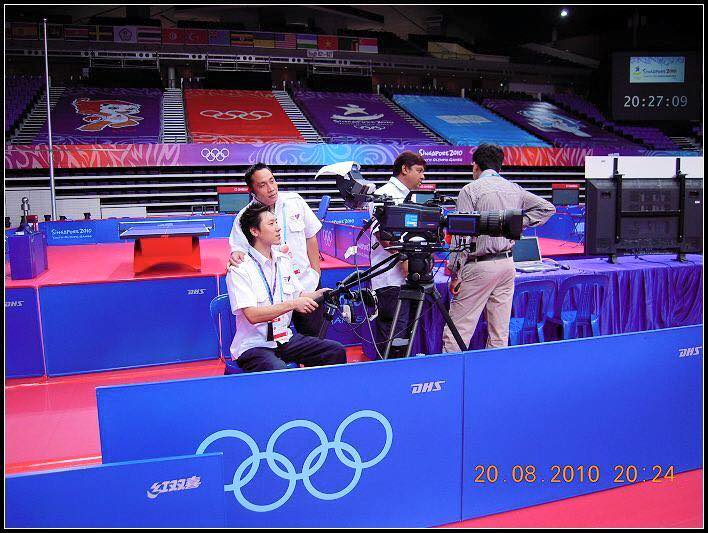 That's us on national TV!
What's new at AMS
October - 2016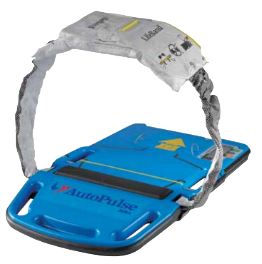 We have purchased the AutoPulse® Resuscitation System by Zoll to provide high-quality automated CPR to victims of sudden cardiac arrest on the move. This device is NOW available at our First Aid station during medical cover for large scale events.
Send us an enquiry
Please fill up the form below and we will get back to you as soon as possible.
Ambulance Medical Service
65 Ubi Road 1, #01-57 Oxley Bizhub, Singapore 408729
Tel
:
(65) 6281 8111 (24-hr Hotline and General Enquiries)
Tel
:
(65) 6281 3132 (General Enquiries during Office Hours)